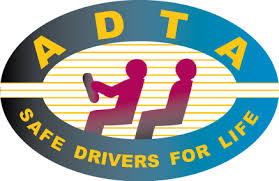 Practice questions just like the real thing
Learn as you go with detailed answers
Improve your chances the more you practice
Prep online and sit the NSW RTA with success
It's Easier to Pass the RTA When Your Prep with Us
The 45-question driving test is not easy to pass unless you prepare. Reading the manual alone may not work. The best way to do that is to practice these test questions that are just like the real driver knowledge test.
How our MyRTA Practice Tests Work
It's a Simple Process That Yields Big Results
1
Click & Start
Starting these tests is just a click away. No need for sign-ups and passwords. Just choose the type of tests you want to study and start practising online.
2
Practice Often
Getting your learners isn't easy. To ensure you pass the theory test, practice as often as possible. Access the questions online on the go on all your devices.
Take the RTA Test
When you've studied as much as you need to, then it's time to sit the test. Most Aussies who use online practice tests pass their MyRTA in the first sitting.
Passing the RTA Driving Test Explained
Get ready to pass your NSW RTA Test by following our proven process
No Registration Required
No need to sign up for an account to access our interactive online RTA test questions. They are always free to use, and you can practice as often as you wish from wherever you want on any mobile device or computer.
Better Study Questions
Our RTA NSW tests are structured like the official test using information from the NSW Road Users Handbook. So, you can practice the same amount of questions and get instant answers and feedback while you study.
Knowledge is Power
No need to enter the NSW test centre unprepared. Based on how our test simulation questions are designed, you'll know what to expect on the RTA test. The questions are also updated when the handbook is revised.
MyRTA Frequently Asked Questions
FAQs helping you prep and pass your NSW MyRTA driver knowledge test
Where can I find study resources for the driver knowledge test?
Why should you practice the MyRTA test questions here?
When can you sign up for the RTA Test?
Are you ready to take on the NSW MyRTA Driving Test?
No registration required. Click and get started.
Start Now