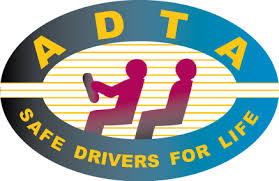 Practise HPT questions that are just like the real test
These are free Hazard Perception Test practice questions
SA residents who practice the HPT online do better on the tests
Make it easier to pass the HPT SA in the first sitting
Practice your hazard awareness skills for the HPT SA
Passing the Hazard Perception Test is just a matter of the right preparation. That's why we make the preparation process easy for you to pass on your first attempt. Our free HPT practice tests are just what you need to take control in the HPT SA.
Get ahead of the game with our HPT practice tests. Learn what to expect on the test and see if you're ready to take on the SA HPT.
How It Works
The Simple Process to Pass the HPT SA
1 Learn How to Respond to Hazards
Learn while you practice our HPT simulation exercises. The practise tests help you identify potentially hazardous situations on the roads and how to respond to them.
2 Practice Until You're Ready
There is no limit on how often you can use our HPT practice quizzes. So, practice as many times as you need to until you're ready to pay for and sit the official SA HPT test.
3 Sit and Pass your HPT SA
You've practised and you're in a better position to be safe on our roads. So, get ready to upgrade your licence and take on the road. Book the SA HPT and sit the test.
Choose the Better Online HPT Experience
Learn faster and get ready the right way to pass the HPT
Free Practice Tests
Take the free Hazard Perception Test SA that helps you do more to study for the HPT.
No Registration Required
Start using the tests right away on any smart device. No registration or sign up needed.
Just Like the Real HPT Test
Experience what the test is like and respond to simulations of real hazardous scenarios.
FAQs - Hazard Perception Test SA
Frequently Asked Questions
What is the SA Hazard Perception Test? Do I have to take it?
When can I take the Hazard Perception Test SA?
How can I take the SA HPT?
Why should you practice for the HPT?
Take our FREE SA Hazard Perception Tests now – no registration required
Click the button and start practising today.
Start Now