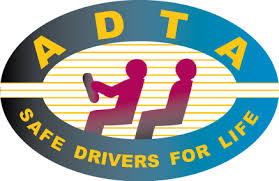 Enjoy free access to NSW DKT practice tests
Unlimited practice until you're ready for the test
Prep right & get your permit on your first attempt
It's Easier to Pass the NSW DKT When You Know What to Expect
Before you can get your learner driving licence, you need to pass the Drivers Knowledge Test. With our free practice tests, you're in a better position to pass on your first go.
The Right Driver Knowledge Test Questions to Help You Prep
The first stage of the licensing process is passing the Driver Knowledge Test. To do this, you'll need to practice the questions on this website. Click through and start to practice so you're ready for test day.
1
Similar Questions
All questions in our NSW DKT practice tests are based on questions from the actual test. You'll see exactly what to expect for the real thing.
2
No Practice Limit
There are no limits on how many times you can take a test in our practice area. All tests are free, can be done at any time, & no limits on access.
Real-Time Feedback
Each practice test explains where you went wrong and what makes an answer correct. So, you'll be learning the DKT manual material simultaneously.
DKT Success is easy as Prepare-Practice-Pass
Prepare for the exam with similar questions to the real thing
Practise as often as you like until you're ready for the test
Sit & Pass your DKT NSW the first time if you prepare properly
Why our Driver Knowledge Practice Tests Work
Just Like the Real Tests
The DKT practice questions are set up just like the official tests. So, you're practising questions that could come on your real learner licence Drivers Knowledge Test.
Easy to Use
It's just a click and get started. Answers are colour-coded so you know immediately which questions you get wrong. Keep track of how well you're doing and what to improve.
Answers Explained
Our tests help with retention and study as each question carries an explanation of the answer. So, you're learning while doing. How much better can you prepare than that?
Practice Makes Better. Use our Free Online Driver Knowledge Test Prep
Join the many thousands of Australians who pass their Driver Knowledge Test by preparing online and getting their learner's permit the first time they try.
Frequently Asked Questions - DKT
Learning more about the DKT NSW
What is in the practice tests?
What should you expect in the Driver Knowledge Test?
Why should I practice your online tests?
It's easy to access your Free Driver Knowledge Test Practice Questions.
Click and start practicing.
Start Now